Welcome to Balcarrick Golf Club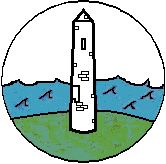 Phone : +353 (0) 1 8436957
Fax : +353 (0)1 8436228 Email: balcarrickgcadm@outlook.com
Balcarrick Golf Club Corballis, Donabate, North County Dublin.
15 minutes from Dublin Airport and local hotels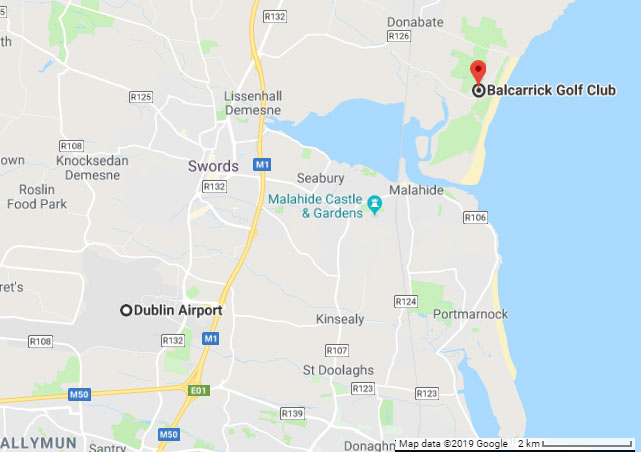 Latest News
Junior Golf Programme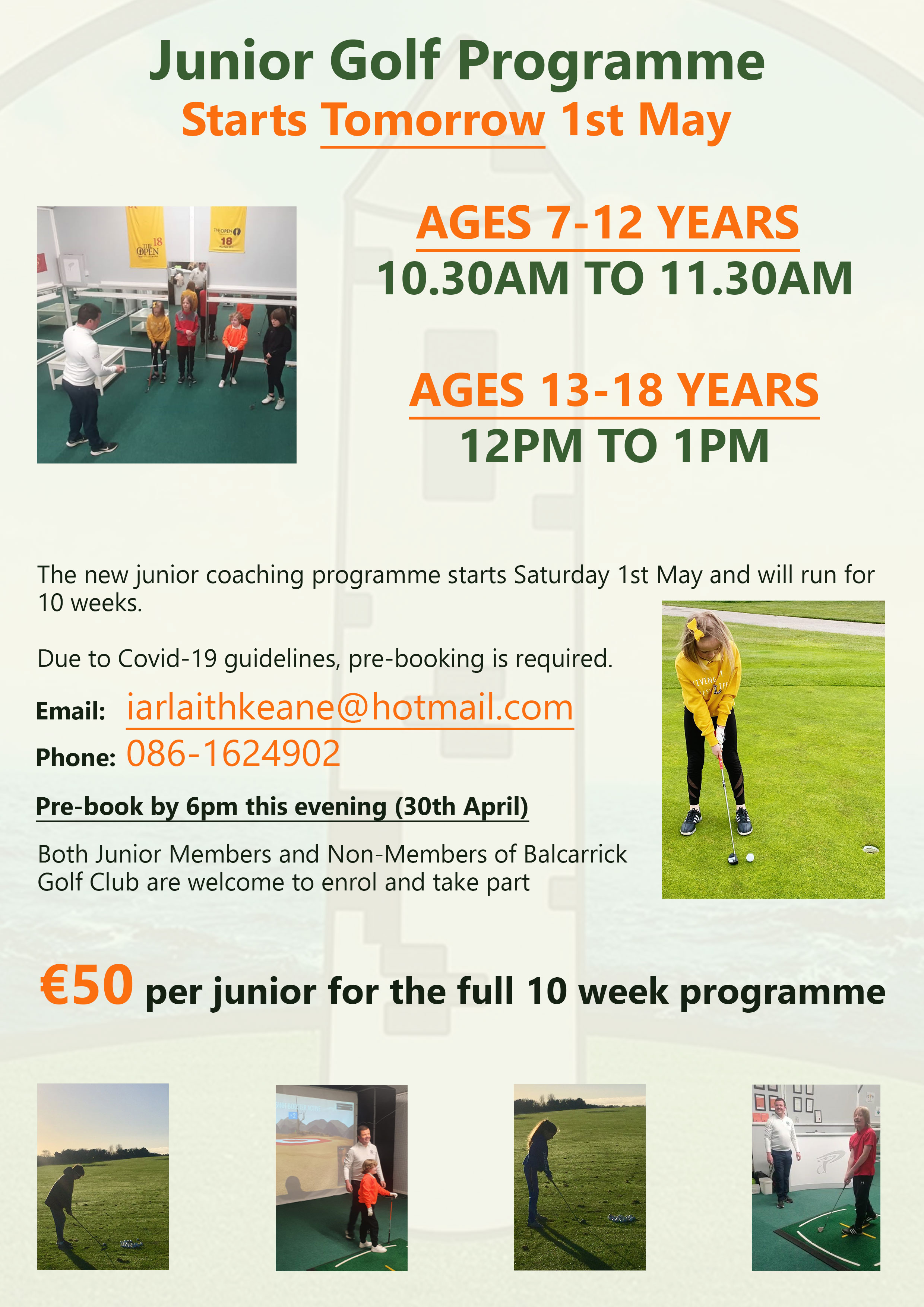 ---
Return to Golf Protocol – Golf Ireland
***UPDATED 30th APRIL 2021***
Click Here to view Golf Ireland's Return to Golf Protocol
Changes to our timesheet from 4th May 2021
Members please note changes to our timesheet from 4th May. Apologies for not publishing before next Tuesdays timesheet went live.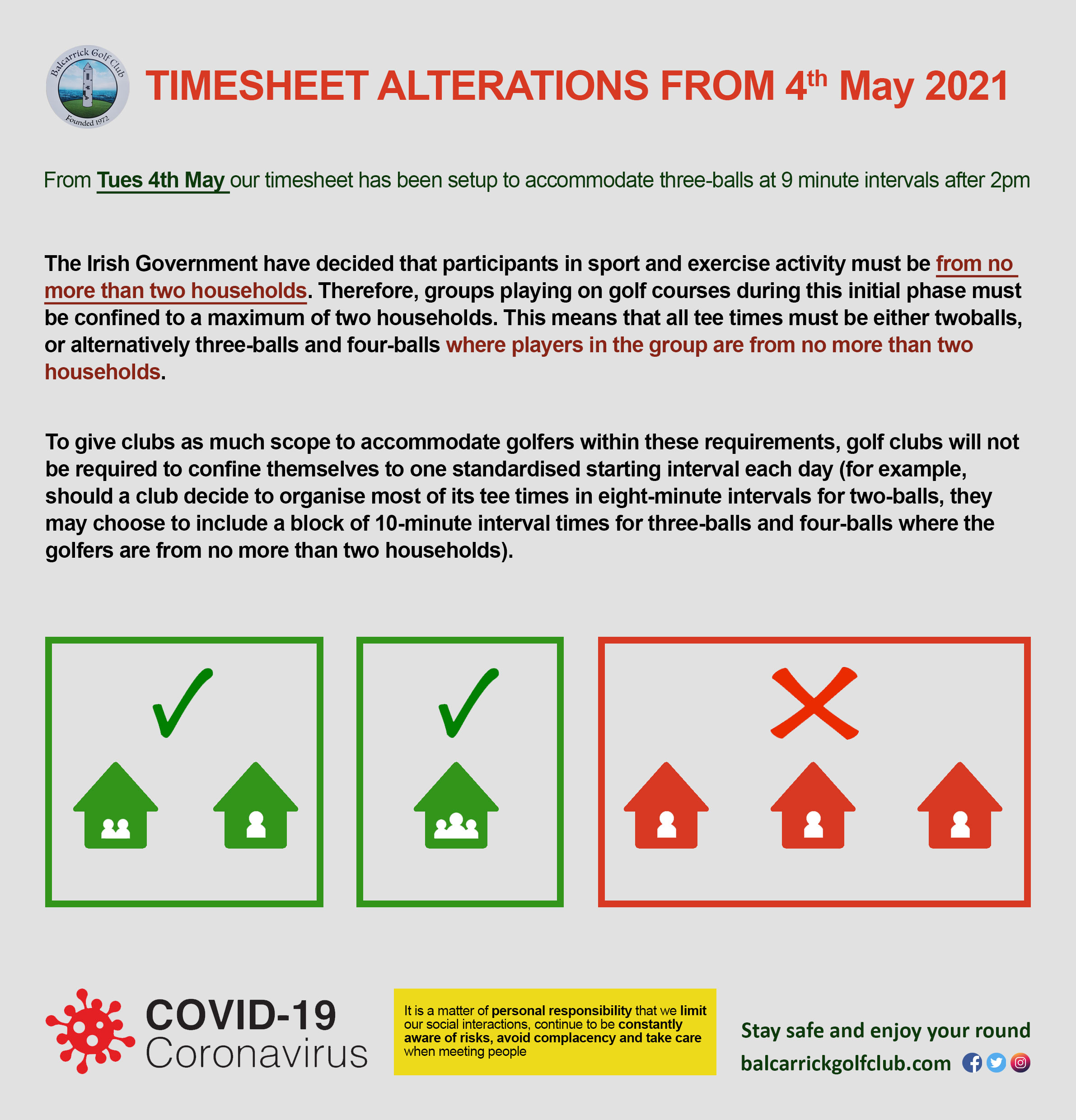 Help us all to stay safe
---
Members Takeaway menu from 26th April 2021
We're delighted to announce that Jacinta and her Caddy Catering team will be serving food for takeaway to our members from 26th April!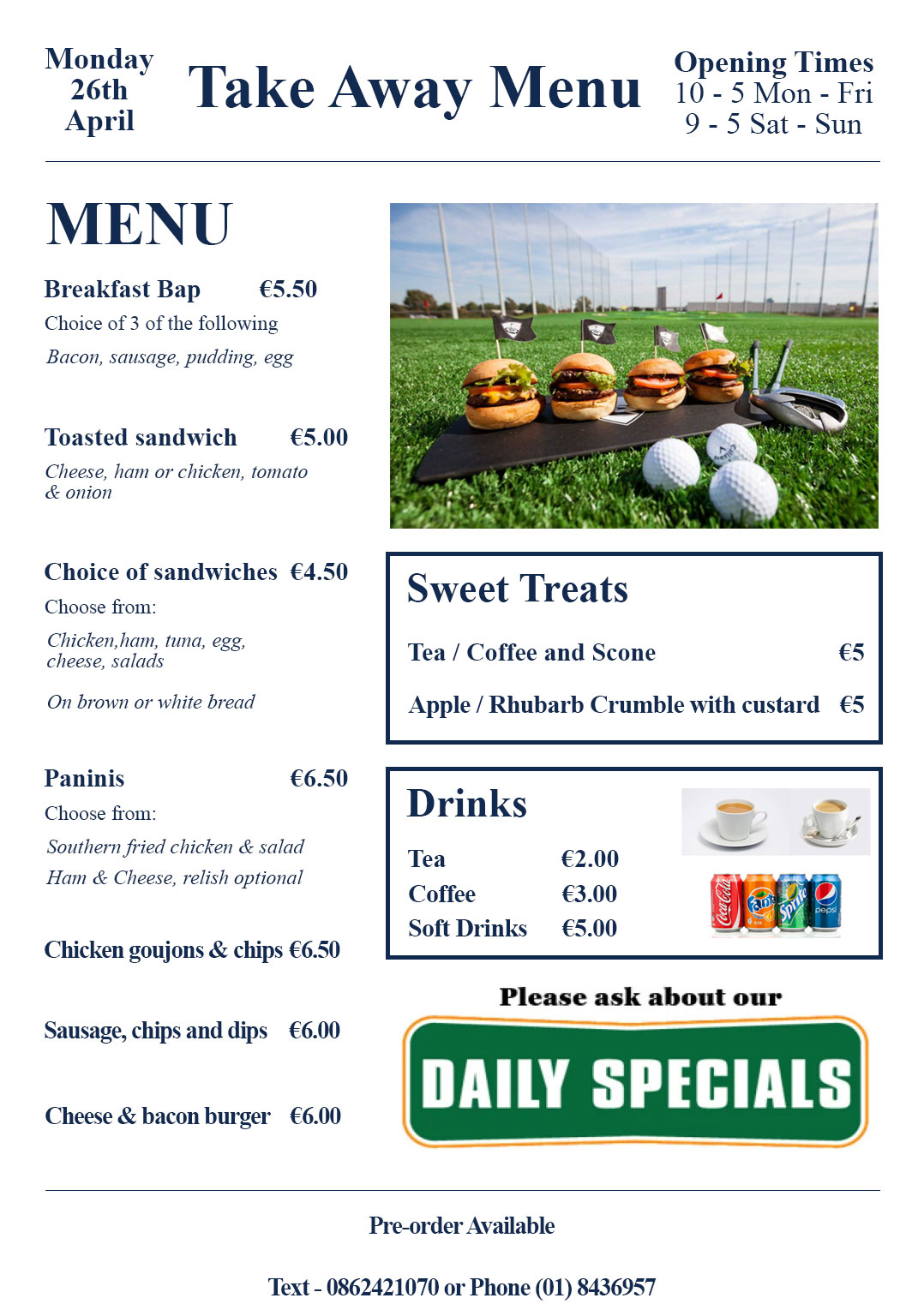 ---
Course Handicap Table Slope Rating
The slope ratings for our Blue, White, Yellow and Red Tees have been published to our website. Click Here to view.
---
Timesheet Re-opening Monday 19th April
Timesheet will open, to Balcarrick Golf Club Members only, on Monday 19th April at 7pm, for the week Monday 26th to Sunday May 2nd.
For the 3rd of May onwards the timesheet will open 7 days in advance of each day.
To comply with Government guidelines the timesheet will be available for two balls at eight minute intervals.
This will be for casual golf only, no competitions. Members must book on the timesheet in advance and must check into the pro shop and be recorded. There will be no catering available.
Click Here to view The Golf Ireland protocol for return to golf.
---
Photo's 04/04/2021
---