Welcome to Balcarrick Golf Club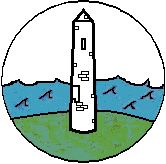 Phone : +353 (0) 1 8436957
Fax : +353 (0)1 8436228 Email: balcarrickgcadm@outlook.com
Balcarrick Golf Club Corballis, Donabate, North County Dublin.
15 minutes from Dublin Airport and local hotels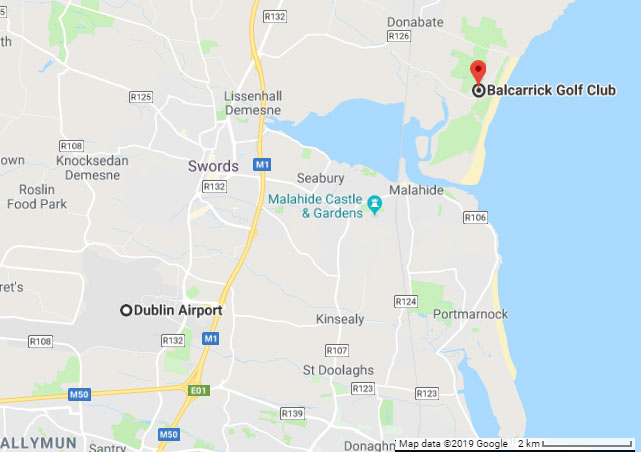 Latest News
---
Level 5 – Clubs must Close
This is for clubs in the Republic of Ireland
Statement from GUI and ILGU
4.45pm Wednesday 21st October 2020
Following intensive engagement over the past 48 hours, we have been informed this afternoon by Sport Ireland that, very regrettably golf clubs must close under the new level 5 restrictions.​
Essential course maintenance is permitted to continue under level 5. We have sought clarity on the issue as to whether ranges/practice facilities can remain open for exempted activities. We will update clubs on this as soon as possible.
Introductory Membership Offers 2021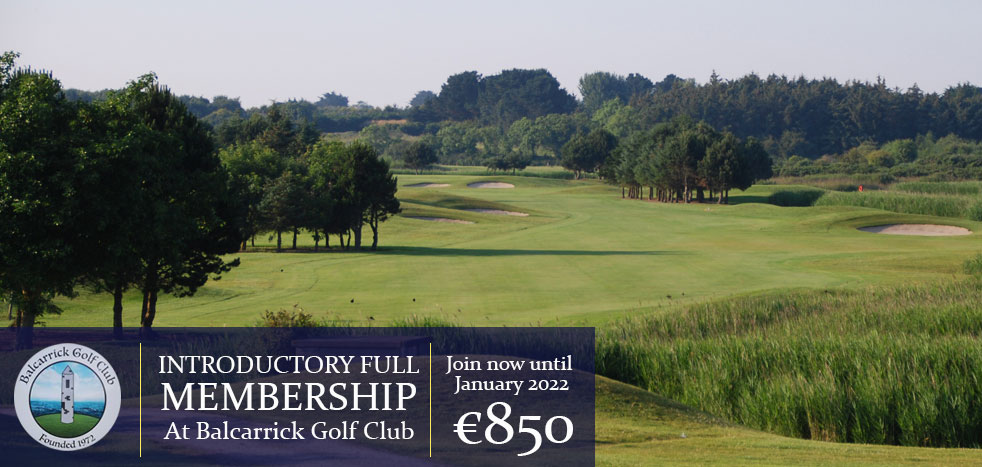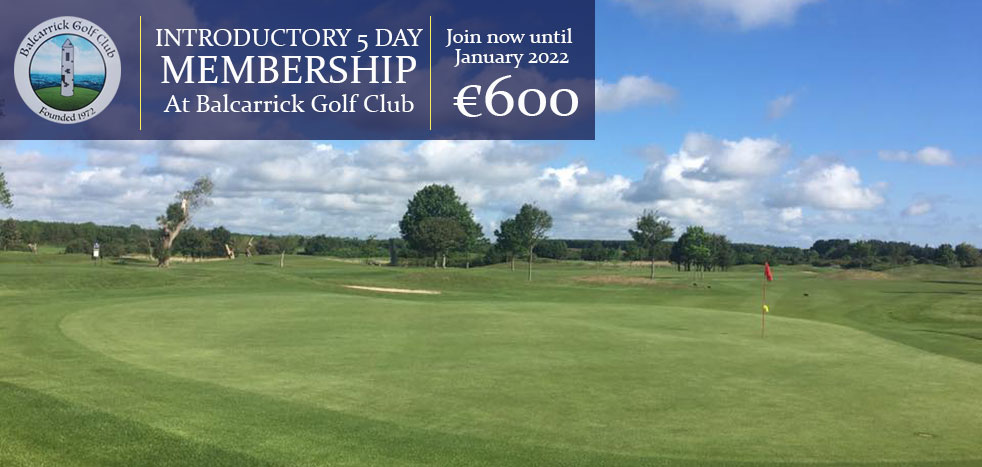 Visit our Memberships page for all the details
---
Article on our orphaned cygnets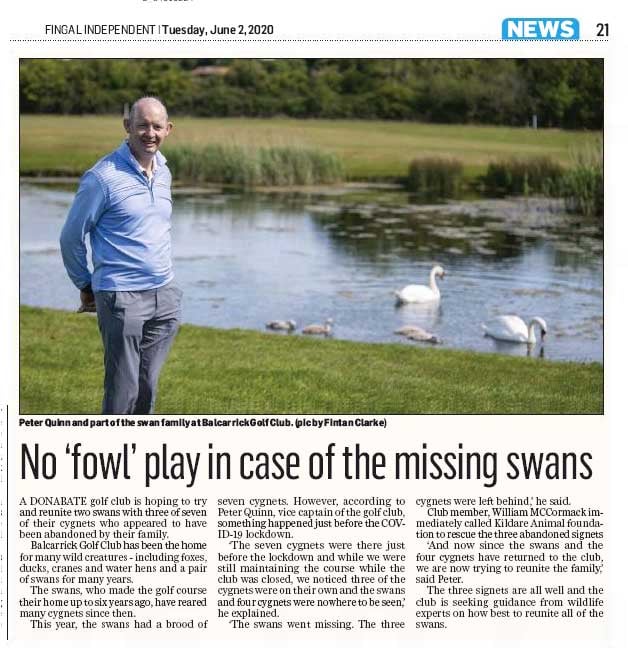 ---
We're back!
Some pictures of our members getting back to the golf course after almost 2 months of lockdown