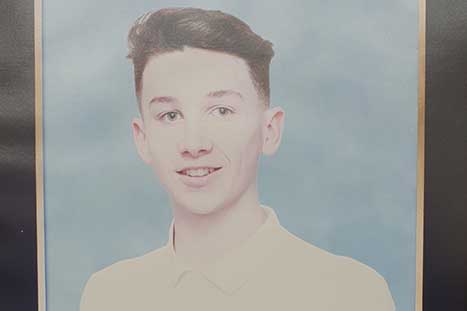 Junior Captain Matthew Wright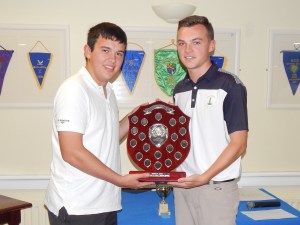 Matchplay Finalist: Conor Murtagh & Evan Reid with Competition Sponsor Stephen Ennis
Gavin Fitzmaurice helped the Leinster selection beat the Surrey selection 5 – 4 in a representative match held in Castleknock Golf Club. The match finished 4-4 and a decider was agreed with the last match playing the 18th again, Leinster winning with a par. Gavin Halved his fourball match in the morning but lost narrowly in the afternoon Fourball.
Congratulations to Gavin Fitzmaurice on his selection to the Leinster U18 Team to play against the Englad U18 at Castleknock GC on Sunday 18th September. This is a fantastic achievement for Gavin. Gavin wishes to thank his family for all their support, the members of the club and the Junior Committee. Gavin also thanks his coach Stephen Ennis (Club Pro).
Best wishes Gavin from all the members of Balcarrick GC.